Top 10 Greatest Private Investigator TV Shows Ever Made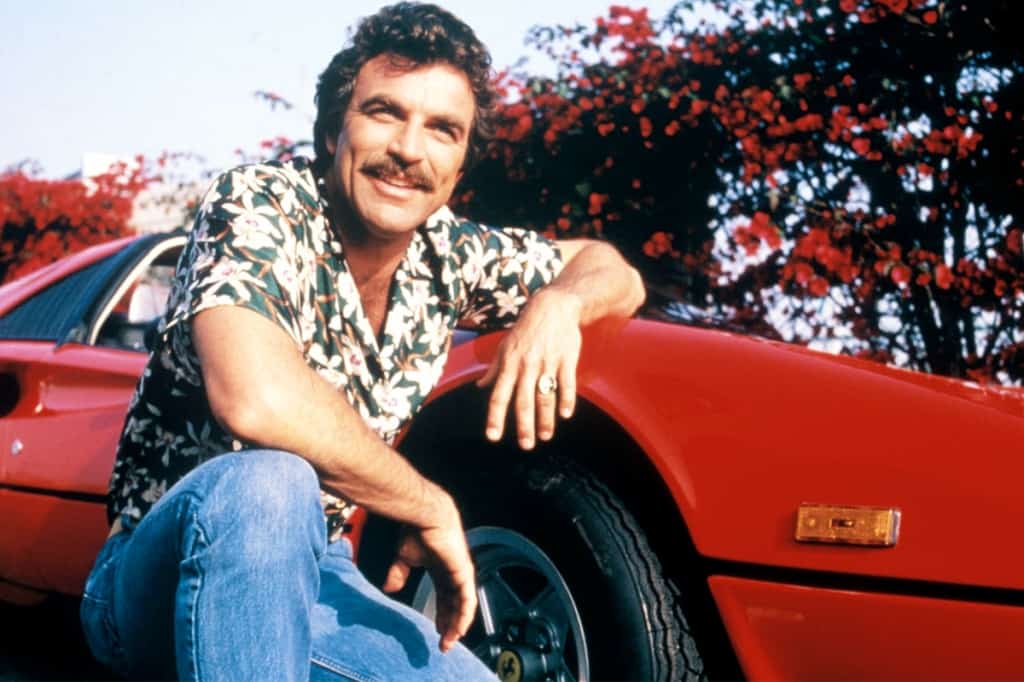 Here's Our Picks for the Greatest Private Investigator TV Shows Ever Made
Not only have we "made it big" in the movies, but private investigators have enjoyed a great deal of exposure from the small screen, as well. Although perhaps not as pervasive and iconic as in Hollywood, there are several shows on television that have shed the spotlight on our iconic profession.
As with many lists of this type, there is bound to be some disagreement. We bounced around on this one and it took several drafts to get the order "right." I'm gonna show my age with this post (many of these shows are OLD SCHOOL), but here it is, our list of the greatest private investigator tv shows of all time.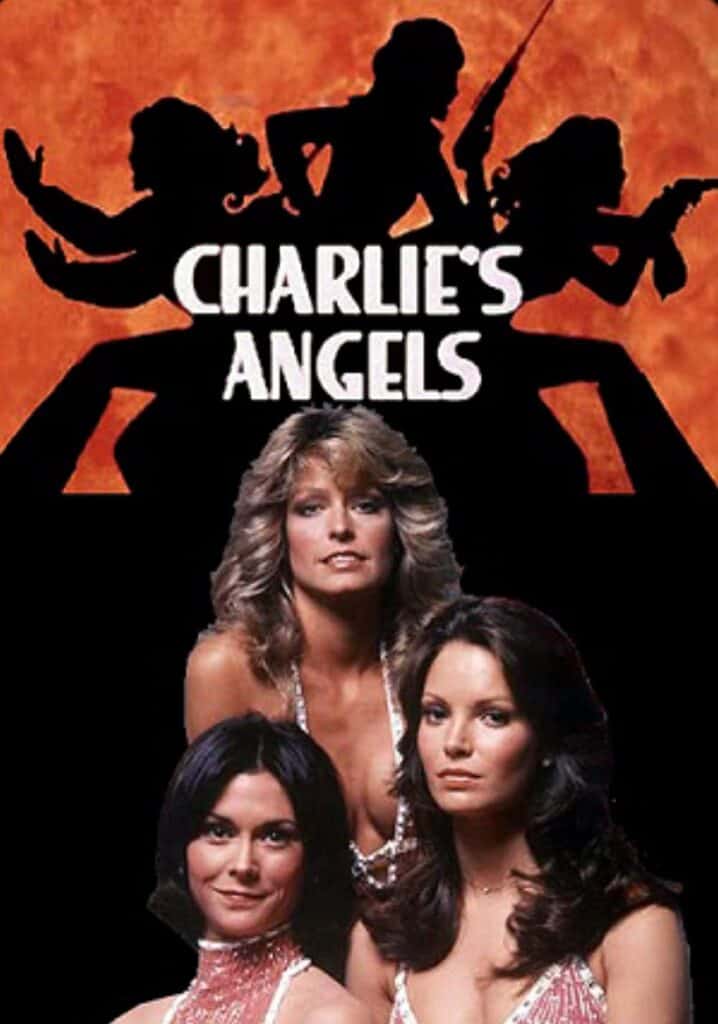 Tagline: "A wealthy mystery man named Charlie runs a detective agency via a speakerphone and his personal assistant, John Bosley. His detectives are three beautiful women, who end up in a variety of difficult situations."
This Aaron Spelling-produced show was extremely popular in the late-70's and early-80's. During its five seasons on the air, it went through multiple casting changes and writer shakeups. Jaclyn Smith was the only Angel to remain until the end and many lamented the fact that Farrah Fawcett left the show in the midst of its heyday. Either way, the show's unusual premise and beautiful cast made this show an instant success.
Interesting fact: Drew Barrymore owns the screen rights to this series.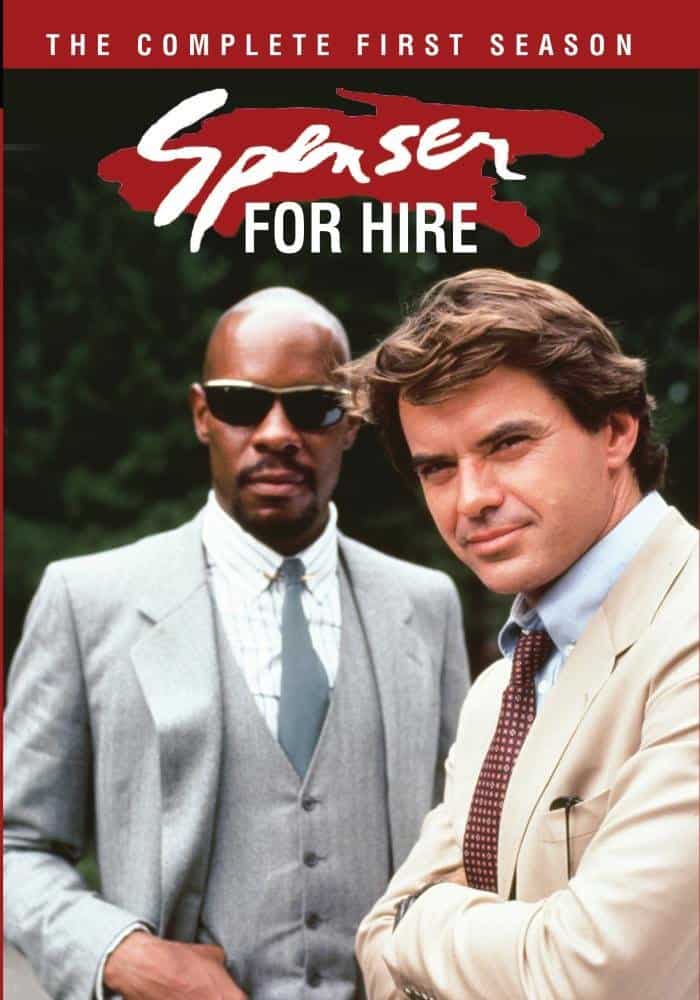 Tagline: "Mystery and suspense series based on Robert Parker's "Spenser" novels. Spenser, a private investigator living in Boston, gets involved in a new murder mystery each episode."
A classic. Robert Urich plays Spenser, a Boston-based private investigator who, along with his sidekick and best friend, Hawk, played by Avery Brooks, conveniently solves a murder in a single hour every week. Oh, and he never gets paid…he works for "favors." Not the most realistic of storylines, but it was certainly entertaining in its day.
Interesting fact: During the first season of the show, Spenser lived in an old, abandoned firehouse off of Charles Street. This same firehouse, the "real-world" Engine Company 10, was also used for the set of the Boston season of the MTV show The Real World.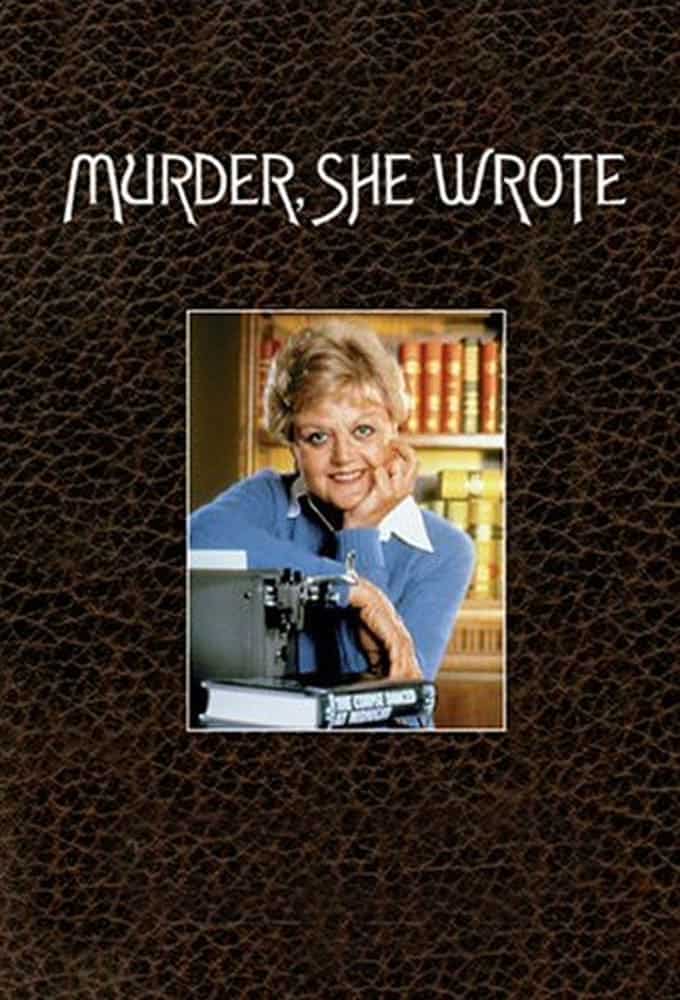 Tagline: "Professional writer and amateur sleuth Jessica Fletcher uses her intellect, charm, and persistence to get to the bottom of every crime she encounters."
During its 12-season run, this amazing whodunnit show features novelist Jessica Fletcher and her endless array of friends and acquaintances following clues and hints to nicely and neatly figure out who killed that week's victim. I used to watch this show every week with my grandmother, who would, almost without fail, figure out the twists and turns every week. Plus, there's just something wholesome and charming about the way that Angela Lansbury portrayed the main character. This is a great show and very nostalgic for me.
Interesting fact: This show was in a shared universe with our #1 pick, Magnum, P.I. Two episodes show Jessica travelling to Hawaii on vacation and embroils her in an effort to exonerate a wrongly-accused Magnum at the behest of Higgins, whose attempted murder Magnum was framed for committing.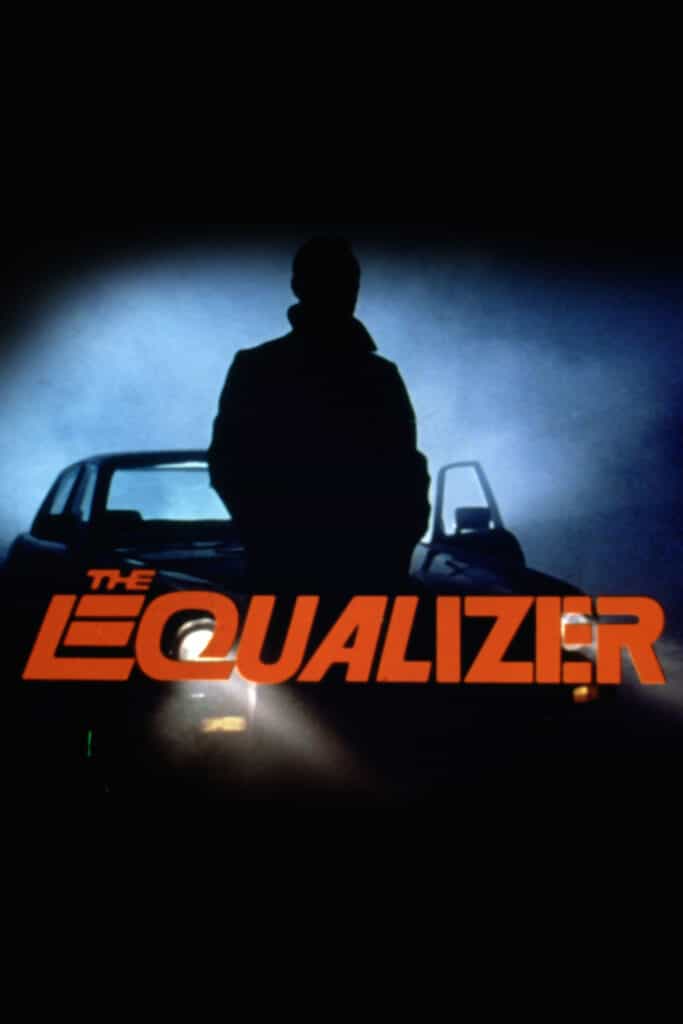 Tagline: "A retired Intelligence Agent turned private detective helps various threatened clients to equalize the odds."
This one is more serious than others on this list. The Equalizer is a dark and smoky show about the nature of revenge and fighting for those who can't fight for themselves. It centers on the main character, Robert McCall, who "equalizes" the wrongs perpetrated by others, usually against the innocent. Someone commits a crime or hurts someone else, McCall comes in and figures out what happened, who was responsible, and pays them a visit. The Antoine Fuqua-directed movie adaptations starring Denzel Washington are also well worth a watch.
Interesting fact: Stewart Copeland, the former drummer for The Police, wrote the theme song for this show.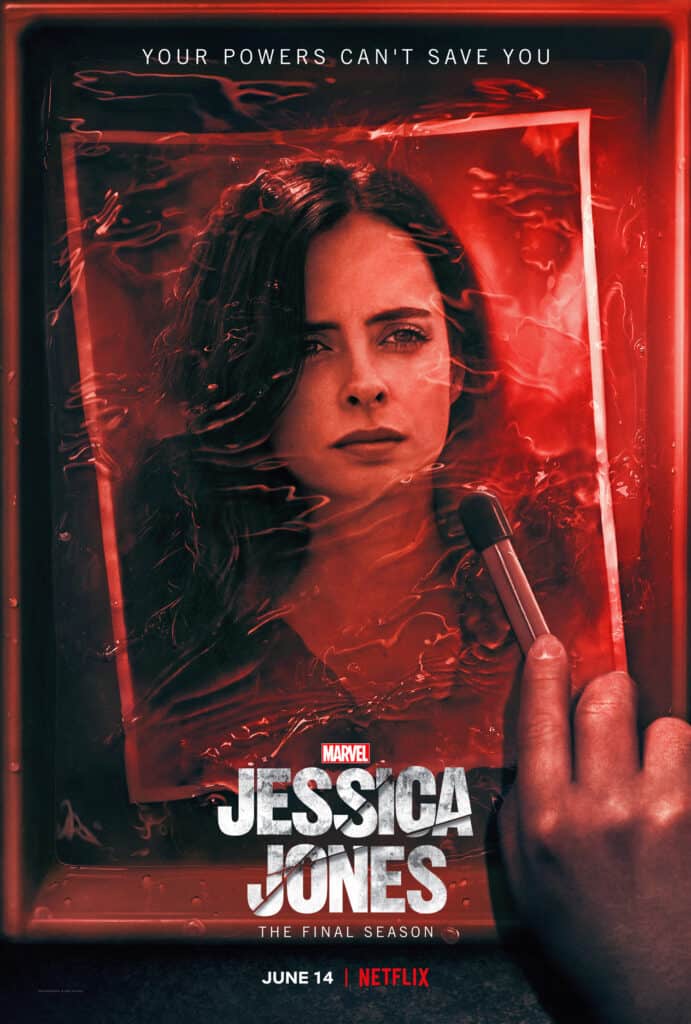 Tagline: "Following the tragic end of her brief superhero career, Jessica Jones tries to rebuild her life as a private investigator, dealing with cases involving people with remarkable abilities in New York City."
Jessica Jones is Marvel's contribution (they have their finger in everything) to the genre. Krysten Ritter plays Jessica, a failed superhero who suffers from PTSD and self-loathing and can no longer "fulfill her duties." Battling her demons, she uses her extraordinary abilities to help those in need…especially if they can cut her a check.
Interesting fact: Luke Cage's bar in the show is the same bar that was owned by the Rosato Brothers in The Godfather: Part II.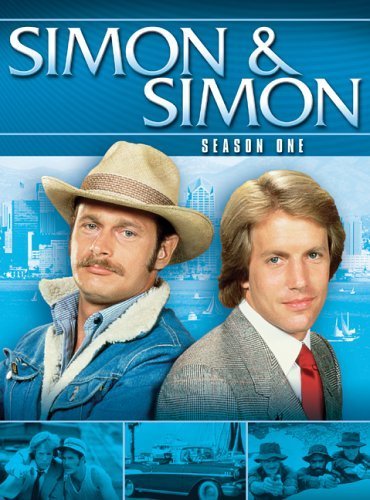 Tagline: "Two brothers of disparate tastes and manners run a private detective agency."
Imagine if The Odd Couple ran a detective agency. That is the premise here and it is totally awesome. Gerald McRaney and Jameson Parker portray brothers Rick and A.J. Simon who couldn't be more different, but who set aside their differences to solve crimes in San Diego. Hilarity ensues. This is much less serious than others in this list, but is still very tongue-in-cheek and an off-the-wall romp.
Interesting fact: The show was scheduled to run head-to-head against Magnum, P.I. and was almost canceled in its first season. Ratings skyrocketed after it was rescheduled to follow Magnum and not compete with it.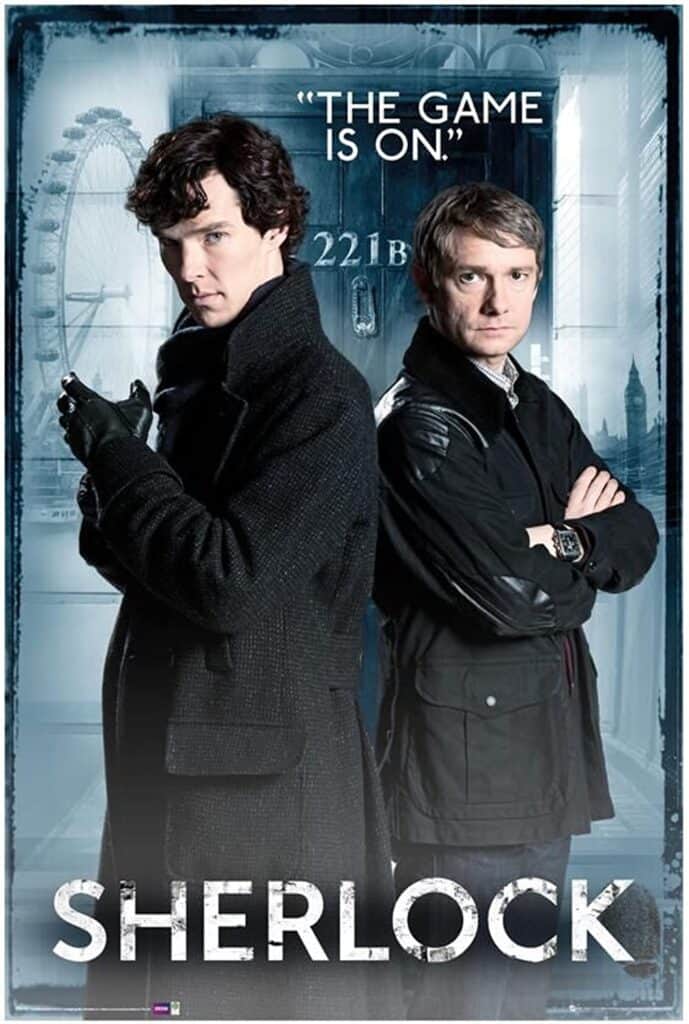 Tagline: "A modern update finds the famous sleuth and his doctor partner solving crime in 21st century London."
Starring Benedict Cumberbatch and Martin Freeman as Sherlock Holmes and Dr. Watson, respectively, this modern take on the iconic duo is, frankly speaking, excellent. Cumberbatch is fantastic as the borderline-autistic Holmes and Freeman is perfectly cast as Watson. The two play off of each other brilliantly and their chemistry is undeniable. Why this show works so well is a little hard to describe. This is one that really has to be experienced first-hand.
Interesting fact: Benedict Cumberbatch is distantly related to Sir Arthur Conan Doyle, the author of the original Sherlock Holmes books. They are 16th cousins twice removed.
3. Monk (2002-2009)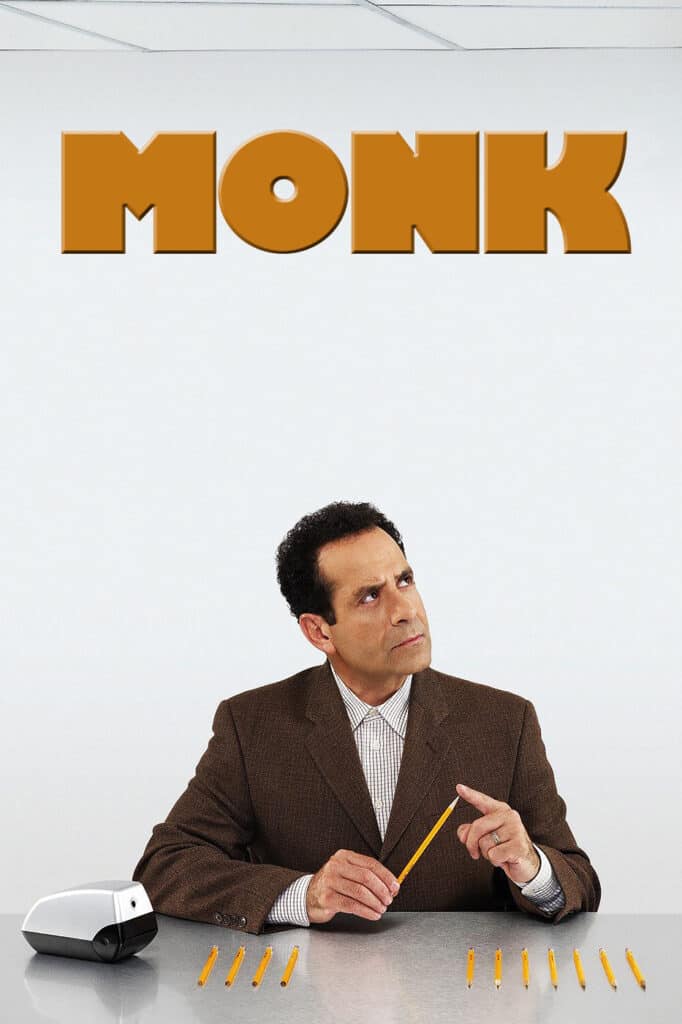 Tagline: "The series follows Adrian Monk, a brilliant former San Francisco detective, who now consults the police as a private consultant who battles with an obsessive-compulsive disorder."
Ah, Monk…the adorable and brilliant former detective (portrayed by the most-excellent Tony Shalhoub) who suffers from crippling OCD is one of my favorite detective shows and it's not really even a detective show in the strictest sense of the word. It's more of a character study of vulnerability and mental illness set against a backdrop of orderliness and social anxiety. This show is not only one of the best private investigator tv shows, it's one of the greatest television shows ever made.
Interesting fact: Tony Shalhoub auditioned for the role of Kramer on Seinfeld (1989), and Michael Richards was considered for the title role on this show. Richards passed on Monk, and Shalhoub took the role. Richards won three Emmys for playing Kramer, while Shalhoub also won three Emmys for playing Monk.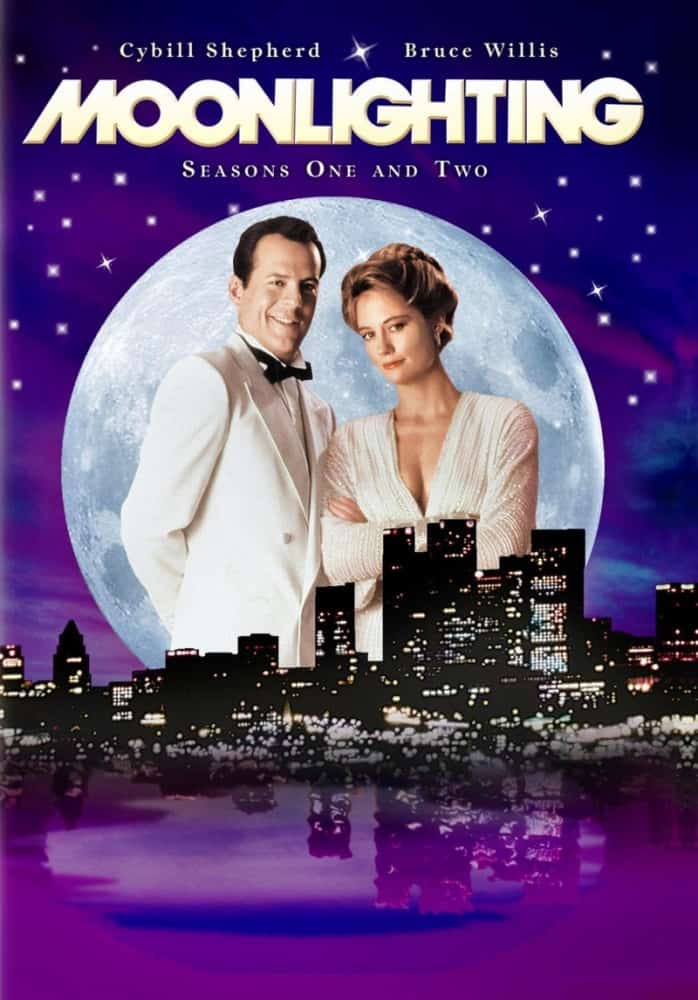 Tagline: "The quirky cases of a former model and a smart aleck detective who manage a private detective agency."
"Aaaadddddiiiisssssssonnnnn!!!!!" If you've seen this outstanding and hilarious show, you can almost hear that in your head right now. Cybil Shepherd and a young Bruce Willis star in this hilarious private investigator (dare I say it?) romcom. This show is so good and the chemistry between the two stars is so spot-on there were even lists that put this one at #1. It's a very good show and, if you were watching tv during the late '80s, this was more than likely on your list.
Interesting fact: Chicago Cubs shortstop Addison Russell was named for the character of David Addison Jr. The award-winning baseball player's mom was a big Moonlighting fan.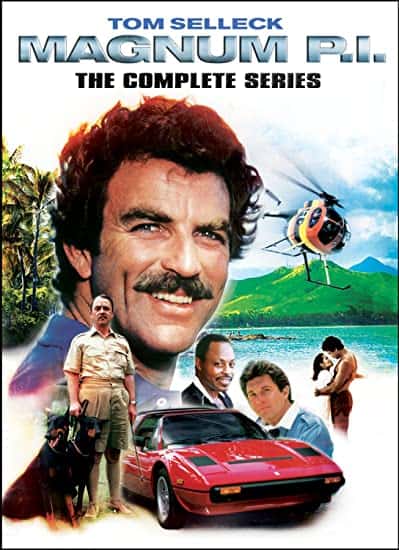 Tagline: "He's a Wisecracking, Fun-Loving, Freeloading, Freelance Private-Eye."
Here it is, folks. The cream-de-la-cream. The one to beat. The one against which all others are judged. In our opinion, Magnum, P.I. is the greatest private investigator television show ever made. The dreamboat fantasy of middle-aged women everywhere (just ask my mother), Tom Selleck is perfect as ex-Navy SEAL Thomas Magnum, who, along with his buddies Rick and T.C., solves crimes and does everything he can to annoy Higgins, the prim and proper manager of Mangum's benefactor, Robin Masters. The iconic red Ferrari and gorgeous setting (Hawaii) don't hurt, either. This show is the gold standard and should not be missed at any cost. Tom Selleck's mustache is worth the price of admission on its own.
Interesting fact: Orson Welles provided the voice of Robin Masters, whose face was never seen on this show. Producers eventually wanted Welles to be revealed as the face of Robin Masters too, but he died before the series ended its run.
And that's it, our list of the top 10 greatest private investigator tv shows ever made. I'm sure many of you are screaming "You forgot this one! It's the best!" or "How can anyone think this show was even decent, much less one of the best!" There's bound to be disagreement, but for my time and money, these shows take the cake. Let us know in the comments if you agree or disagree with us.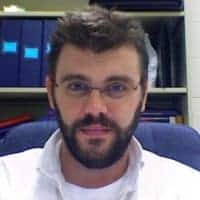 Shaun is the owner of Red Door Investigations. He has a Ph.D. in psychology from the University of Texas at Arlington and is a licensed pilot and certified scuba instructor.

2100
Most Popular Articles
Can Relationships Overcome Infidelity?
Infidelity and cheating are viable threats to any intimate relationship. Predicaments of an affair are a possibility for anyone, especially during this era of technology and virtual anonymity. Betrayals of relationship integrity, whether through infidelity, cheating, or adultery are, unfortunately, more common than one would think. If the couple has children, the fallout can be even more devastating. The following statistics help to illustrate the possibility of adultery occurring in one's relationship:
40% of unmarried couples and 25% of married couples experience at least one incident of infidelity or cheating at some point within the relationship.
70% of all Americans engage in an affair of one type or another at some point in their marital life.
45% of men and 35% of women have been either sexually or emotionally intimate with someone other than their committed partner.
45-50 % of married women and 50-60% of married men engage in extramarital affairs at some point in their relationships.
That Sounds Bad! Is My Relationship Doomed?
No, but it will take some work. It may seem hopeless to repair a relationship that has been damaged by one of the ultimate betrayals. Cheating is the one error in judgment that is considered to be a deal-breaker for most relationships. Trust is a necessity in all aspects of relationships. It stands to reason, therefore, that a violation of trust, such as infidelity and cheating, can cause great heartache and devastation within a marriage. Infidelity can undermine the bedrock and the very foundation of marriage itself. It can devastate, humiliate, and crumble a once-thriving and loving union.
However, with hard work and a resolved commitment to make the relationship succeed, many relationships can (and do) survive a bout of infidelity or cheating. Just because your partner shows signs of cheating does not mean they are being unfaithful. And, even if your partner is cheating, an instance of infidelity doesn't mean that your marriage is doomed. Marriage and family therapist Gabrielle Applebury states "adultery is no longer a deal-breaker in many marriages," and that "70 percent of couples actually stay together after an affair is discovered."
It takes time, patience, and commitment to overcome this obstacle. Relationship advice author Kevin Darné said, "one of the most important things a betrayed person should do is take some time to determine if they really can forgive." When both partners are committed to healing the damage and closing the gap caused by a significant breach of trust, many marriages do survive and, with concentrated effort and work, can actually become stronger and experience deeper levels of intimacy.
The Three Types of Intimacy
There are three specific tools to "affair-proof" your relationship: Self Intimacy, Conflict Intimacy, and Affection Intimacy. These three tools can be thought of as the mortar to the building blocks of any relationship. Every recipe for a long-term relationship has at least some of each of these three ingredients.
Self-Intimacy
To start, self-intimacy is knowing what you feel, think, and want, and sharing these with your partner. It is being self-aware. When we are self-aware, we acknowledge what motivates us so that we can make healthier, more mature choices. We use our Emotional Self Awareness to strengthen Self Intimacy. Emotional intimacy is the foundation of any solid relationship. "Emotional intimacy can be defined as allowing yourself to connect more deeply with your partner through actions that express feelings, vulnerabilities, and trust", says Sanam Hafeez, a neuropsychologist in New York City and faculty member at Colombia University. It is being open and vulnerable and expressing that vulnerability to your partner. This brings couples closer together and enhances overall trust. And overall trust enhances intimacy.
Conflict Intimacy
Secondly, conflict intimacy is the ability to "do conflict well" in a relationship. This is a key tool that many couples lack. Differences and tension are inevitable in all relationships, especially those weathering infidelity, and being able to talk about these with one another is essential. Conflict intimacy is a marker of how well the couple can overcome tensions and difficulties within the relationship. The more effectively a couple can handle stress and tough times, the stronger and closer that couple is. Being able to "argue well" is a good indicator of how strong your relationship is. When couples can talk with respect and calm, they can begin the process of working through the negative, while simultaneously remaining in touch with the positive, loving aspects of their relationships.
Affection Intimacy
And finally, affection intimacy is the "gravy" in the relationship; it is the sweet, sensual, and passionate/sexual aspects of the relationship. It feeds the love that grew early in the courtship. When a couple is good at Self Intimacy and Conflict Intimacy, their Affection Intimacy grows and flourishes. Their relationship is resilient and can handle differences. More importantly, they have a way of constructively dealing with the inevitable challenges that happen in all relationships. In this context, relationships with high levels of affection intimacy are able to discuss issues of personal integrity. Subsequently, they are better prepared to weather risks to relationship integrity. They are able to present fears and vulnerabilities in a way that does not harbor insecurities or view secrets as acceptable.
The Need for "Love" and the Influence of Commitment Phobia
We are all human. We cannot simply turn off our biological urges and ignore our instincts. However, we ARE able to control our behavior and not give in to our darkest desires. Unfortunately, many of us do succumb to this desire, especially during a vulnerable time in our life. It is very important that we maintain healthy communication within our relationships. We must do this with consistency, respect, understanding, and kindness.
Ultimately, human beings are social creatures; we all crave connection and unity with other people. In relationships that do not meet this need, it can be easy for one to stray. For some, it's difficult to live up to the expectations of others. For others, commitment phobia and relationship anxiety are real and trying fears that can influence every relationship in their life. This is particularly true in romantic relations.
Some Common Causes of Commitment Phobia
Some common causes of commitment phobia can include:
Worrying that the relationship will end without notice or signs.
Fear of not being in the "right" relationship.
Concern about being in an unhealthy relationship characterized by abandonment, infidelity, abuse, etc.
Childhood trauma or abuse.
Unmet childhood needs or attachment issues.
Complicated family dynamics while growing up
For these reasons, some relationships are especially challenging to preserve, and cheating can result from some of these unresolved issues. Inevitably, not every relationship can withstand the transgression of an affair. Therefore, the unity and intimacy that once thrived in a healthy relationship can become extinguished and a single act of betrayal can develop into a casualty of the marriage.
What Happens if the Cheater Decides to Leave His or Her Spouse and Marry the Outsider?
Well, statistics are not in their favor. For instance, roughly 3% of men who engage in extramarital affairs marry their mistresses. Men who do marry their paramours have a subsequent divorce rate as high as 75%. In fairness, most second and third marriages fail regardless of why the first one ended. A couple beginning their relationship on the betrayal of a sacred vow may have the odds stacked against them. But a marriage constructed out of unconditional love can overcome many obstacles, including infidelity.
What Are the Next Steps if My Partner Has Cheated?
For couples wishing to repair a marriage upended by infidelity, carefully consider how to proceed. Before choosing to decide whether to stay together or go your separate ways, take the time to heal and understand what was behind the affair. This is not a time to make important family decisions based on emotional responses. A marriage constructed out of unconditional love can overcome many obstacles, but there is also honor in fighting for your vows. In this, honor can heal wounded hearts. The following are significant tools that one may choose to apply in the healing process of their marriage:
First, seek guidance from a licensed psychologist and/or certified counselor who specializes in marriage and family therapy. Within these sessions, remain focused on the marital problems that built up to the affair. Do not stray away from the underlying problems. Find a therapist that encourages both parties to take accountability, this is imperative. Stay within boundaries. This is not the time to bring up any topics that existed prior to the relationship, such as childhood issues or any comparison of your current partner to those of previous relationships. A good marriage counselor will help you put the affair into perspective and help to identify the contributing factors that led to the affair. He or she can further provide both parties with the tools to rebuild and strengthen the relationship.
Second, seek help from outside sources such as spiritual leaders, understanding and non-judgmental friends, and reading material that relates to infidelity. You may also consider utilizing resources on any of the issues that contributed to the affair. For example, self-help books, educational materials focusing on issues regarding control, and/or abusive tendencies within the relationship (if applicable) could be beneficial.
Third, if outside influences played a part in the damage that accrued, such as sexual assault, then other sources of help or information are available. If sexual assault is a factor, then other, more pressing issues of grieving come into play. Educating yourself on the sensitive topic of sexual assault, as well as the effects and aftermath, can help you and your partner overcome this trauma. Take the time to learn how to support your partner in healing from a traumatic situation. The support will certainly enhance the healing process and forge a strong bond to move forward with further reconciliation. "The only effort earned is the effort received. You get what you give, so give it your all." Attitude is everything in life, thus it is important to reflect positive vibes with a mentality of "I'm willing to do everything I can to make this work."
Finally, create a plan to re-establish trust, with the goal being reconciliation. If you were the responsible party and the betrayal is yours, admit your disloyalty to your partner, hold yourself accountable, and seek authentic forgiveness. If it was your partner who committed the infidelity, offer forgiveness when you are truly ready and seek understanding and reconciliation with the helpful tools described above.
Concluding Thoughts
You should never consider an act of retaliation by cheating on your partner in kind. The healing process necessitates that both parties work to regain lost trust and respect. Moving forward will probably get worse before it gets better. It can be done, but only if both parties are committed to healing the relationship, despite all the pain and suffering that both parties are feeling. If you can work together and stick it out, the results can be very rewarding. Subsequently, one can achieve a renewed marriage–a partnership that continuously flourishes and will likely exceed any previous expectations and emerge renewed. Ultimately, to move forward successfully, reconciliation must be the end goal for both partners.
How does your divorce affect your children?
Divorce has an impact on everyone in the family. Not only are the parents directly affected (they are, after all, the ones who are making the decision to split up), but the children suffer the collateral damage. Children have no control over what is happening, they are not responsible, and they feel every bit of the turmoil that is going on around them. They often internalize the hurt and the anger and can hold themselves responsible.
The married couple is responsible for the outcome. Children are the ones who silently internalize what is happening around them and can even blame themselves for what is happening to their parents. And, except in instances of extreme abuse or neglect, a custodial parent should never alienate the child from the other, non-custodial parent.
Children pay attention
Many times, in the heat of the moment during a divorce, parents tend to focus more on the negative issues between them, especially when there has been infidelity. All of the happy times of the life they shared are forgotten. The problems become the focus. They either do not notice what this does to the children or don't pay attention to the potential damage they are causing. Children pick up on everything. They are like sponges and absorb all manner of things in their environment. Therefore, it is very important that we, as adults, also keep in mind that what we do has consequences for our children.
Check out this book
There is a book by Eleanor E. Maccoby and Robert H. Mnookin titled Dividing the Child: Social and Legal Dilemmas of Custody. It is published by Harvard University Press and expertly outlines this phenomenon in detail. If this topic interests you or you are concerned about how your children may be affected by your divorce, please check it out. You can pick up a copy on Amazon.
How we can help
If you or a loved one is facing a domestic dilemma, including litigation, we truly sympathize. Legal and family turmoils, such as child custody and divorce, can be very difficult emotionally and stressful for everyone in the family. When you add children to the mix, things can become extremely daunting and complex. It's no secret that child custody and divorce proceedings are front-and-center to some of the most stressful times of our lives. Red Door Investigations fully supports the 50/50 child custody rule. Children need the love and attention of both parents. Even more so when things in the home are confusing and scary for them.
Unfortunately, with child custody and divorce situations, sometimes there are circumstances beyond our control. There is no other private investigation company that wants to help and support you more in your time of need. We have the means, the tools, and the methods to help during this stressful and emotional time. Leave it to us; our professional private investigators will work to uncover any physical evidence that could help your case. We will use our experience and expertise to help your divorce and/or child custody case reach a successful outcome.
What is Parental Alienation?
Parental alienation, in laymen's terms, is the toxic practice of one parent keeping a child away from the other parent. This usually occurs for malicious intent such as accusations of infidelity and/or remarriages. Professionals consider parental alienation a form of emotional and psychological abuse. The practice of withholding a child from his or her other capable, willing, and fit parent derives from a place of control, which in itself is a form of psychological abuse.
Child custody is an inevitable by-product of many divorces. The judicial system in our country can oftentimes treat child custody as a topic of an understatement. Either that, or it is front-and-center in the proceedings. Either extreme pits the parents against each other and forces them to do battle over their children. If you have experienced divorce with children in tow, you understand the emotional aspect of these issues and how their presence can play a big part in custody "battles."
Society encourages us to "go to battle" for our children. To do whatever it takes to keep our children, even if there is irreversible harm. Are we pre-programming our minds to fight for the best interest of our children? Or is this a message hardwired in our brains by a malicious and controlling society?
Another term often used is "broken family." Using the term "united family" in place of the phrase "broken family" encourages positive thinking not only for the children but the families, as well. This article describes parental alienation in professional terms and outlines the different types of parental alienation.
What Effects Does Parental Alienation Have on the Child?
An alienated child can become hostile to the rejected parent and may express fear or even hatred of them. Even if they had a good relationship before, the child may say he or she can't remember any good times or positive experiences. He or she will resist talking to or seeing the rejected parent and may try to curry favor with the custodial parent by being negative and dismissive toward the other parent.
According to Amy J. L. Baker, Ph.D., a nationally-recognized expert on parental alienation, some children are able to resist the pressure to choose one parent over the other. But when they can't, they become alienated. "They reject the targeted parent without justification. Their relationship with the targeted parent is based on the emotional manipulation of the favored parent rather than on actual experiences with the targeted parent," she explains.
What Is Parental Alienation Syndrome?
The theory of parental alienation syndrome was introduced by psychiatrist Richard Gardner in the 1980s, but there's disagreement about it among experts. The American Psychiatric Association does not recognize it, and it is not listed in the APA's Diagnostic and Statistical Manual of Mental Disorders, though Baker points out that it does meet the APA's definition of a syndrome. Still, she says, there has been confusion as to whom PAS refers to (the parent, the child, or the family), and she prefers to focus on the tactics alienators use and the behavior of the alienated child. "That way, everyone is clear about what we're talking about," she says.
In her article Parental Alienation, Symptoms, and Its Impact, Tracy Guth-Spangler outlines three types of parental alienation: Naïve, Active, and Obsessive Alienators. Each type displays different behaviors and exhibits different reactions to common situations.
Naïve Alienators
The naïve alienator wants the child to have a good relationship with the other parent but will occasionally do or say something hurtful ("Tell your dad it would help if he was on time to pick you up"). Still, decent communication between the parents and their mutual desire to support their kids is apparent. The kids will generally weather the divorce well and will not become alienated from one parent over the other.
Active Alienators
Active alienators also believe their kids should have a good relationship with the other parent, but they have a harder time not letting their own pain and frustration affect their behavior. They lash out at or about the other parent in front of the children and maybe rigid and uncommunicative with their ex. This can cause pain and confusion for children around how they should feel about or act toward the other parent.
Obsessive Alienators
Obsessive alienators actively try to win the child to their side and aim to prevent or destroy any relationship with the other parent. If they feel anger, hatred, or fear toward their former partner, they assume or decide the child must feel the same, and they choose to "protect" their child at all costs. The child may begin to parrot what this parent is doing and saying, and his or her negative feelings toward the rejected parent can become extreme.
Alienation Tactics
Tactics of parental alienation are also addressed. Dr. Baker says research has identified five categories of alienation tactics. These tactics can foster conflict and distance between the child and the targeted parent:
Portraying the targeted parent as unloving, unsafe, and unavailable.
Limiting contact and communication between the child and the targeted parent.
Erasing and replacing the targeted parent in the child's heart and mind.
Encouraging the child to betray the targeted parent's trust.
Undermining the targeted parent's authority.
Ms. Guth-Spangler further explains the understanding of behaviors associated with parental alienation: "Parents should avoid engaging in behaviors that are likely to result in a child falsely believing that the other parent is unsafe, unloving, and unavailable," Baker says.
"Many parents claim they never bad-mouth the other, but bad-mouthing is only one of a number of behaviors that constitute parental alienation. Some claim they want the child to have a good relationship with the other parent and that they are not intentionally sabotaging it, but intentionality is not really relevant — the behaviors a parent engages in and the attitudes they convey are what matters, not their intentions."
Behavior Indicators that a Child is Alienated
According to Baker, children display eight behaviors that can be read as symptoms of alienation. "Any parent concerned that a child is becoming alienated should be on the lookout for even a hint of these behaviors," she says.
Extreme negative views toward the parent, including denying past positive experiences, and lack of investment or interest in improving the relationship.
Frivolous or absurd reasons for hurt and anger with the parent.
Seeing one parent as all good and the other as all bad.
Always siding with the favored parent, no matter what he or she says or does.
A lack of remorse for hurting the rejected parent's feelings.
Claiming to reject the parent with no influence from the favored parent, even though that parent is an obvious influence.
Repeating the favored parent's words without always understanding what they mean.
Becoming cold and hostile toward friends and family of the rejected parent.
Society is negatively affected on many levels, due to the subsequent damage of parental alienation to our future generations. Social, economical, and political matters can all influence parental alienation. The family court rarely recognizes parental alienation syndrome. Judges presiding over child custody cases are not professionally suitable to oversee psychological and emotional abuse. They are not required to obtain a degree in child psychology, merely a law degree. The testimony of experts can sometimes sway a judge's ruling, but ultimately, it is up to the judge in the case, not the experts.
Unscrupulous Judicial and Attorney Tactics
The majority of countries around the world do not have legislation protecting families from parental alienation syndrome. Brazil is one of the few countries that recognize and create legislation to combat parental alienation. Furthermore, in the United States, evidence suggests that judicial misconduct is a rampant issue within the judicial system. Such violations by family court judges against one's constitutional rights are becoming more common. Due process, pursuing witness testimony, neglecting to call present witnesses to the stand, and neglecting to exclude evidence of perjury within witness statements are all fairly common.
Misconduct can also extend to negligent and otherwise incompetent attorney representation. Deliberately not subpoenaing written requested witnesses, refusing requested testimony by the other party, etc. are all very common tactics used by unscrupulous attorneys.
Never Forget What is Best for the Children
The emotional well-being of the child — and his or her relationship with both parents — is paramount. "The most important thing to remember in a co-parenting situation is that you and the child are not the same people," Baker says. "You may be hurt and angry with the other parent, but your child deserves to have a relationship with both parents, regardless of how the parents feel about each other." She adds, "I applaud any parent who asks him or herself, 'What have I done that may be interfering in or undermining the child's relationship with the other parent?' That's the best place to start."
Parental alienation is deeply harmful to innocent children. This unhealthy abusive behavior warrants restructure and reform of family law and psychology. After all, a parent that denies a loving relationship with a fit parent is using a form of "lawful kidnapping" and should be recognized for what it is and abolished within family law.
Children need love, attention, and devotion from both parents, for their wellbeing. In order for them to live their best life filled with ample opportunities and in pursuit of happiness, we must put grudges and vengeance aside. Affected parents and mental health professionals all over the world are using their voices effectively and efficiently to speak for each child that is distanced from his or her alienated parent and aiding corrupt court systems to end the toxic practice of parental alienation.