Podcast: Play in new window | Download (Duration: 1:17:57 — 107.4MB)
Subscribe: Google Podcasts | Spotify | Android | iHeartRadio | TuneIn | Deezer | RSS | More
This is the first full-length episode of The Investigation Guru podcast. The Investigation Guru is the official podcast for Red Door Investigations. In this episode, we discuss the psychology behind infidelity and some common signs to look out for in your relationship, as well as some tips on healing and overcoming the betrayal. Tune in every week for more true-crime and private investigation content.
This episode is also on YouTube!
If you have a podcast, you might want to keep up with your reviews. A great resource we have found is My Podcast Reviews. If you want to keep tabs on how your podcast is doing, I'd like to invite you to check them out!
You can subscribe to this podcast by heading to our Subscribe to Podcast page. The Investigation Guru podcast is hosted on Blubrry and is available wherever you get your podcasts. You can visit the podcast's page by going to our Blubrry site.
Tune in next time when we discuss the gruesome and disturbing case of Army PFC Vanessa Guillén. She went missing from Fort Hood in Kileen, TX in April of this year. Another soldier, US Army Specialist Aaron David Robinson, 20, is the main suspect in Ms. Guillén's death. After bludgeoning her with a hammer, he folded her body into a tough box, put her in his truck, and departed the base. He then called his girlfriend to help him set her body on fire before dismembering and disposing of her remains.
Over a month went by with nothing breaking. A group of workers found her remains and called the police. Police quickly set Rodriguez as the main suspect, as he was the last person to see her alive. As police approached to arrest him, he took his own life. Authorities later arrested Robinson's girlfriend Cecily Aguilar for conspiracy to tamper with evidence in connection with the disposal of the body.
Thank you for listening to this episode of The Investigation Guru podcast and we will see you next time!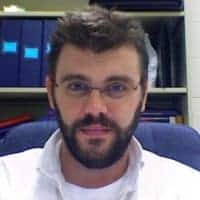 Shaun is the owner of Red Door Investigations. He has a Ph.D. in psychology from the University of Texas at Arlington and is a licensed pilot and certified scuba instructor.