The Private Investigation Gear We Use
---
We are excited to announce that this article has been published by Pursuit Magazine! Check out the published version.
---
Gear is a very important part of any private investigator's toolbox. The tools of our trade are usually pretty high-tech and oftentimes quite expensive. Private investigators are usually very opinionated on gear and we can talk about it nonstop if you let us (and sometimes even if you don't). We are very vocal in our support of one brand or another and whether this will help us get evidence better or that will allow us to be just a wee bit sneakier. However, ultimately the investigation equipment we choose needs to accomplish three things: it needs to be useful, it needs to be durable, and it needs to be high-quality. If it makes us feel more covert and look super-cool in the process, all the better.
What Investigation Gear Do We Use on the Regular?
This is a list of our favorite indispensable pieces of private investigation gear we use while on surveillance:
And Now for the Stuff We WISH We Had (or could afford):
And that's it! This pretty much sums up the private investigation gear and equipment we use every day and shows a few of the things on our wishlist. If you are in the biz, do you agree or disagree with our suggestions? Leave a comment down below if you use some of the same things we do or if you think what you use is better.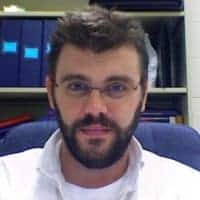 Shaun is the owner of Red Door Investigations. He has a Ph.D. in psychology from the University of Texas at Arlington and is a licensed pilot and certified scuba instructor.