Here are a few things to keep in mind before you hire a private investigator
When a person finally makes the decision to hire a private investigator for help, things are usually not in a good place. Something (very) bad has happened (or is happening) and they just want a professional who knows what they are doing to give some relief. Many clients are desperate and vulnerable. And this vulnerability can make them prime targets for fraud and abuse.
Although most private investigators are professional and ethical individuals, there are, unfortunately, some people in this profession who are more than willing to bend the rules and the law for the promise of a quick buck. This fact is not unknown to much of the general population.
However, there are a couple of things you can do to protect yourself from some of the less-than-savory members of our profession. This will also help ensure that the investigator and agency you are hiring is ethical, professional, and will handle your case and private information with care.
The information in this list should help you weed out much of the riff-raff and increase the likelihood that you hire a private investigator who is professional and who can actually HELP you and not someone who is only out for a quick buck.
1. Beware of Guarantees
We're gonna shoot straight with you–we provide no guarantee as to the results of any investigation. And you shouldn't believe anyone who does. There are many factors that go into an investigation and many of these are outside the control of the investigator.
For example, following a subject on a mobile surveillance. Following someone in a vehicle is one of the strictest and most difficult factors of any surveillance. So many things can go wrong. Any private investigator who tells you differently is trying to sell you a bill of goods. This is not the movies. Even seasoned investigators with years of experience will lose subjects from time to time. Things come up. Difficulties arise. Subjects get tipped off. It's the nature of the business.
The only thing we "guarantee" is that we will do our very best to get you the information. Sometimes, the information we obtain runs counter to the client's best interests or there is simply no information to get. You should be prepared for both possibilities.
2. Are They Licensed and Insured?
All Private Investigators in the State of Texas must go through a series of steps to earn their license. First, they must apply with the state. This application process ensures they possess the needed educational and experience requirements. Second, they must pass a rigorous written examination. This examination allows the state to ensure that all private investigators know the applicable state laws regulating investigation services. Finally, they must undergo a comprehensive FBI background check before they earn their license and can practice. This background check helps weed out those applicants with criminal records.
Private investigators have a great deal of latitude and access to sensitive and confidential information. In the wrong hands, this could be disastrous to the general public. Protect yourself and make sure that when you hire a private investigator, he or she holds a current license and is adequately insured before you hire them to work for you! You can check the license status of any private investigator and/or agency in the state of Texas on the Department of Public Safety website.
3. Do They Specialize or Do They Try to be Everything to Everyone?
There are many things that a private investigator can do for you and much of what we do takes a great deal of skill and expertise. As with any other expert service contractor you hire (surgeon, marriage counselor, trial attorney, auto mechanic, etc.), it's usually better to go with one who specializes in the field and area of expertise for which you are hiring them as opposed to someone who tries to be everything for everyone.
Many in this field may advertise that they can do anything for anyone and that they are a one-stop-shop, but it's usually better to choose a professional who has devoted his or her career to specializing in one or two things over someone who tries to be everything all at once. Even if they say they specialize in surveillance, there are many forms of surveillance (from insurance fraud to infidelity to worker's comp claims). Make sure you pick the right man or woman for the job you are needing.
4. Price Isn't Everything-You Get What You Pay For
Private investigators are not cheap. And you wouldn't want one who is. What we do takes time, effort, and experience. You are paying us for our time and our expertise. Much like anything else in this day and age, you get what you pay for. Ethical and legal investigators know the value and worth of what they can provide to their clients and charge accordingly.
If you are in the middle of a divorce proceeding that could potentially cost thousands (or even millions) of dollars, a private investigator can provide you with incredible value and, with good evidence, could possibly cut your potential liability to zero. That is an amazing value!
5. Ha
And convey that to your investigator during your initial consultation or as early on in the investigation as you can. An ethical investigator will listen with compassion and try to understand EXACTLY what you are needing from him or her and plan your case accordingly. The more questions your investigator asks during your (hopefully free) initial consultation, the better.
In line with #4 above, it would help both you and your investigation team to have a ballpark budget in mind and communicate that clearly to your investigator during your initial consultation. An ethical investigator will respect your budget, formulate a plan, and work within your established budget as best as he or she can.
And that's 5 things you should know before you hire a private investigator to work for you. Keeping these suggestions in mind can potentially save you a great deal of headache and money.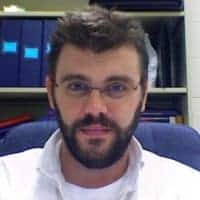 Shaun is the owner of Red Door Investigations. He has a Ph.D. in psychology from the University of Texas at Arlington and is a licensed pilot and certified scuba instructor.