What is "Genetic Genealogy?"
When someone born in Texas is placed for adoption, their original birth certificate (unamended for adoption) is sealed, and a new birth certificate, containing only the adoptive parents' names, is provided to the adoptee. This is required by state law. Adoptees who are looking for their birth family have traditionally had to rely on a court order to unseal the records and obtain the names of their birth parents.
Not anymore.
With the increase in consumer DNA testing, genetic genealogy has changed everything. The method of genetic genealogy, as the Library of Congress tells us, works by using your DNA to help professional genealogists track down your biological relatives and help you find them. They state that "Genetic genealogy creates family history profiles (biological relationships between or among individuals) by using DNA test results in combination with traditional genealogical methods. By using genealogical DNA testing, genetic genealogy can determine the levels and types of biological relationships between or among individuals."
In other words, a genetic genealogist can craft family trees for your family matches, and using the trees, can determine where your birth parents fit into those trees. Our team then uses traditional genealogy methods to locate someone who was in the right place at the right time to be a candidate for your birth parent. We'll provide the name and contact information for that person(s) to you.
I'm not comfortable testing with a DNA testing company. I hear they share information with their vendors, is that true?
Good question! Fortunately, it's not true. Here is the privacy policy from Ancestry, the world's leading provider of consumer DNA testing:
The results of your DNA test are stored in a secured database — your AncestryDNA results are stored in a secured database, which employs a number of security measures. As well as protecting the information from unauthorized access from those outside of AncestryDNA, we strictly limit access to this database from within the company as well.
The lab processing your DNA doesn't have access to your name, address and other contact information — DNA samples are tested in a secure third-party testing lab in the United States. We separate your name from your DNA sample throughout the testing process. Instead, we use a unique Activation Code provided in your kit to track your DNA through the testing process and in storage.
Your DNA sample is securely stored — After testing is complete, any remaining DNA from your test is archived and stored in a temperature-controlled, secure facility with 24-hour monitoring and limited access.
The Genetic Information Nondiscrimination Act (GINA) — United States law (the Genetic Information Nondiscrimination Act or "GINA") generally makes it illegal for health insurance companies, group health plans, and most employers to discriminate against you based on your genetic information. Learn more about GINA here.
You have the choice to delete your DNA test results — Once a DNA test result is deleted, that choice is permanent. You will no longer see the results in your account. Also, your DNA matches will no longer see your username among their list of matches. So be sure you want to delete a DNA test result before you do it, as there is no way to recover the data after it's deleted.
And here is the privacy policy from 23 and Me, one of the other top vendors:
We will not share your genetic data with employers, insurance companies, public databases or 3rd party marketers without your explicit consent.
We give you full control to decide how your information is used and with whom it is shared.
We break everything down into easy-to-understand language so that each choice you make is an informed choice.
We exceed industry data protection standards and have achieved 3 different ISO certifications to demonstrate the strength of our security program.
We encrypt all sensitive information and conduct regular assessments to identify security vulnerabilities and threats.
We will not release any individual-level personal information to law enforcement unless we are required to do so by court order, subpoena, search warrant or other requests that we determine are legally valid.
Does this method rely on my birth parent having also tested? That seems pretty unlikely.
No, our genetic genealogy staff can find answers even if your closest matches are 2nd or 3rd cousins.
What about other issues of unknown parentage? I grew up with my mother but she and my father split up before I was born and she didn't name him on my birth certificate. Can DNA testing help me determine who my father was?
Yes! This method is applied in exactly the same way whether you are looking for one birth parent or both.
I'm a birth parent looking for my child I placed for adoption. Can genetic genealogy help me too?
Yes, and no. It can help find your child if they, or their descendants, have also tested. If so, they will be in your match list, and we can help you locate them. Unfortunately, if they (or their descendants) have not tested, genetic genealogy and DNA testing will not be able to help. But, more and more people are getting tested all the time, and you never know when your child or grandchild may test. DNA test results are saved in perpetuity until you decide to delete them. If your child tests a year from now, you will be notified.
What commercial testing company do you recommend that I test with? How does the process work?
Ancestry DNA has the largest database of testers by far, so we typically recommend that our clients start with them. We can arrange the testing and will send you an Ancestry test kit and set up a private email for you, meant for your results alone. Once you receive your test and follow the instructions, send the test back to us and we will handle the rest. When your results come in, we'll notify you and a member of our genealogy staff will get to work finding your lost relative(s).
How long does the process take?
Once you've signed up, we can send a test kit to you via overnight provider, along with a prepaid air bill to return it to us. We will register the test kit and send it in. Processing times at the DNA testing company can vary, at this time the turnaround time is approximately 6-8 weeks. Once the results are in and our genetic genealogy team can review your matches, they will do their best to determine who your birth parents are as quickly as possible. A lot will depend on how close your matches are. Again, for a genetic genealogist, any cousin at 3rd cousin level or higher is considered "close." As we proceed with your search, we'll provide weekly status updates to you.
I've already tested with Ancestry but it didn't help. What now?
Like any specialized field, success comes easier to those with training. Our genetic genealogy team has solved hundreds of birth family searches, many of them deemed "unsuccessful" by the tester. No need to retest, we can use the results you've already received and will walk you through the process of sharing the results with us. From that point, the process is the same.
I was born in Texas, but I don't live there anymore, can you still help?
Absolutely! Genetic genealogy can help anyone who may be searching for their birth parents.
I think I'd like more information, and I have a question about DNA testing you haven't addressed above. How do I contact your genetic genealogy team?
Contact us and a member of our genetic genealogy staff will reach out to you soon.
I'm ready to get started, how do I do that?
Great! When you're ready to take the next step, go here and fill out the information. A member of our staff will be in touch with you shortly.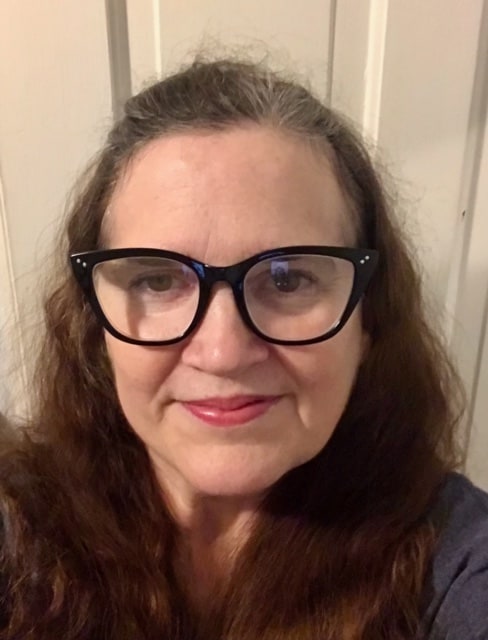 Susan is one of the staff genealogists for Red Door Investigations.